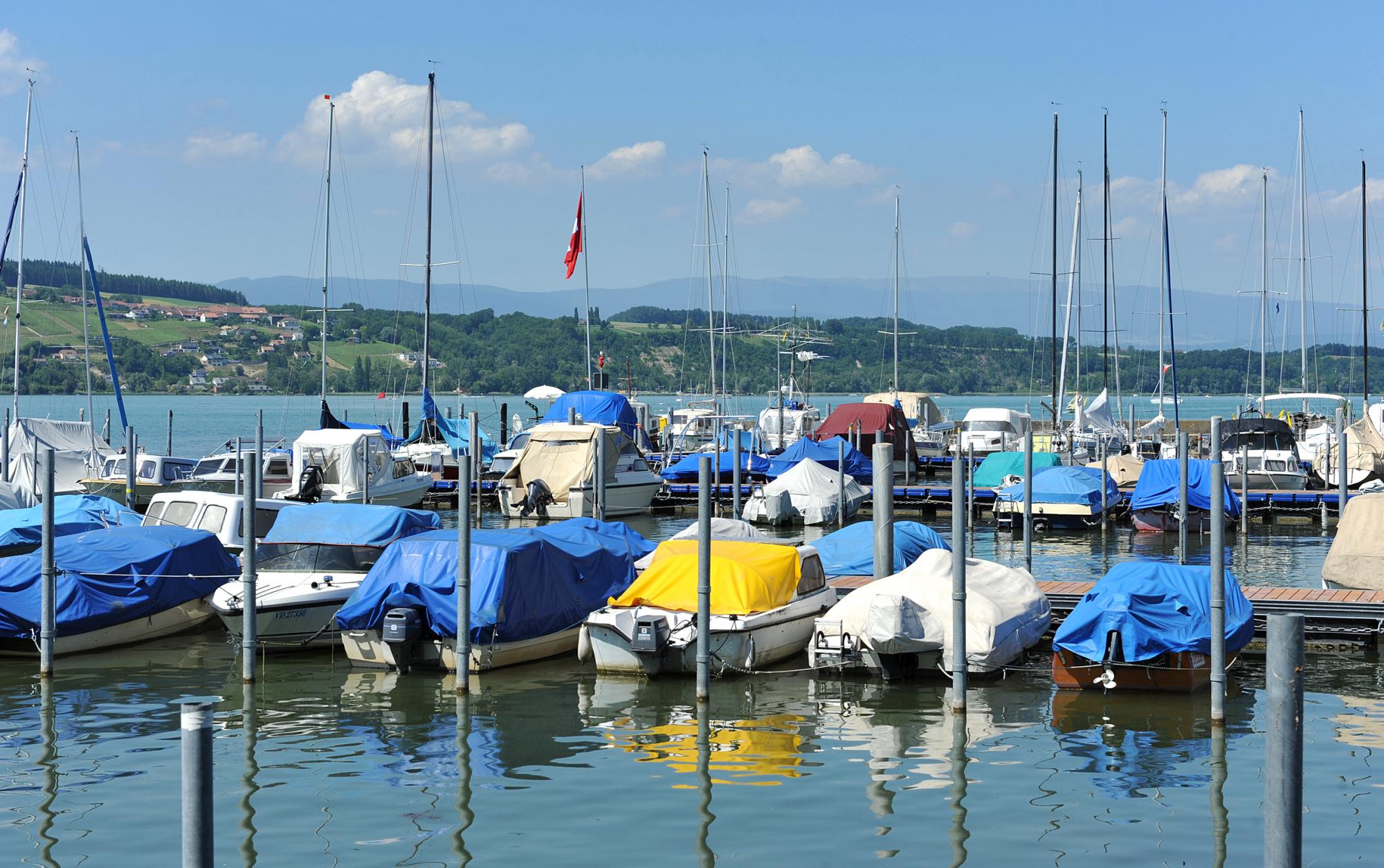 Small Boat Port - Welcome
Avenches' Small Boat Port on the southern shore of Lake Murten welcomes seasonal skippers and visiting navigators for a comfortable stay.
Avenches' Small Boat Port offers a stunning view on the Vully and its sunny, sandy beaches while inviting you to relax between your navigation stops or during a longer stay.

The Avenches Campsite Port Beach's modern infrastructures are available to all navigators: boat slips include electricity outlets, modern sanitary facilities, a restaurant, grocery store and snack stand.

The medieval town center of Avenches, bordered by pleasant shaded terraces, is one of the most beautiful villages in Switzerland and is easily reached by the regional bus network. Its summer program is rich in entertainment and music festivals. This ancient city will surprise you with the richness of its fascinating archaeological and historical heritage, which is unique in Switzerland. A visit to the National Stud Farm and the National Equestrian Institute of Avenches will make your stay even more exciting.