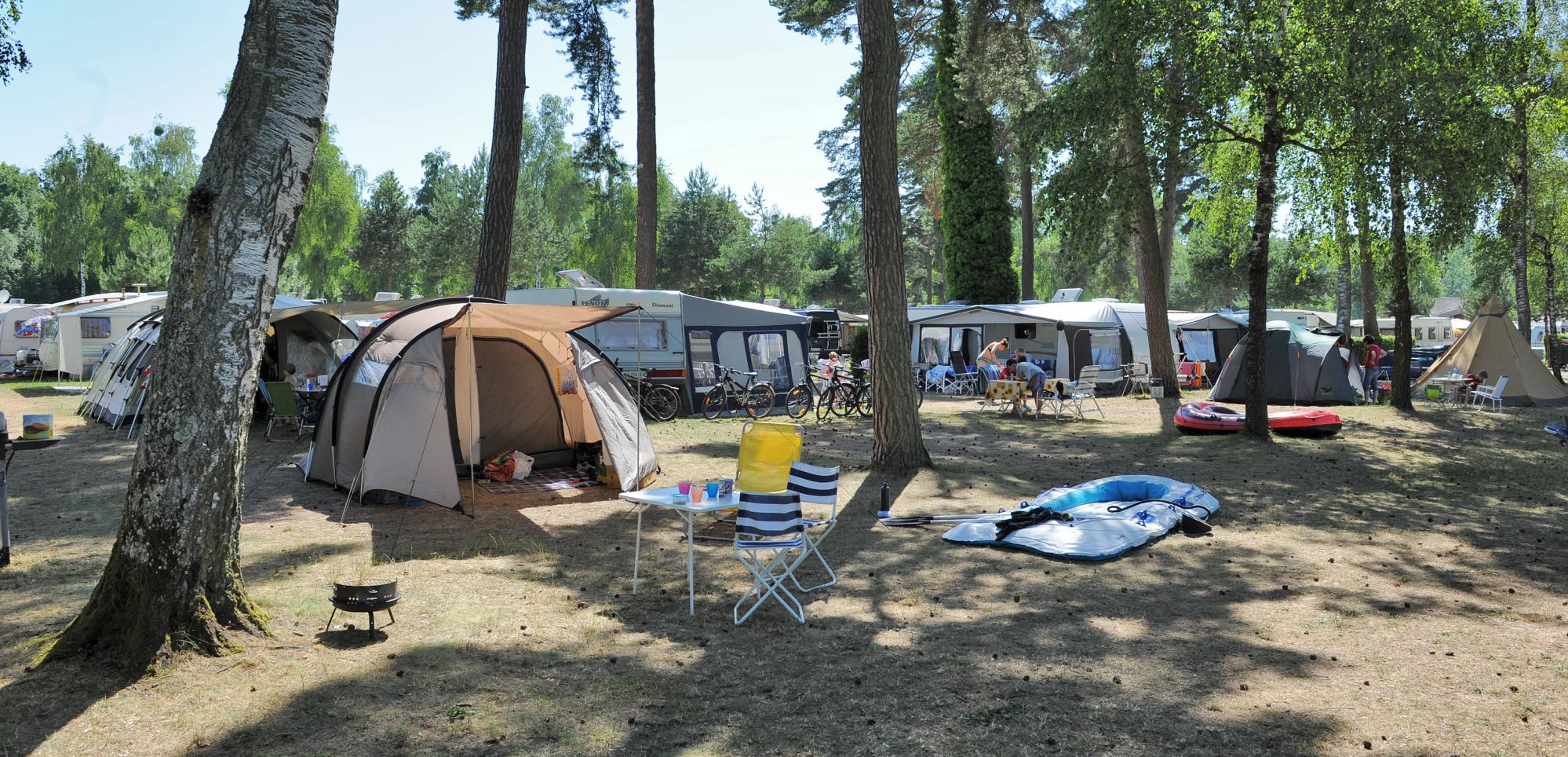 Campsite Beach - Welcome
Surrounded by a fine sandy beach on Lake Murten's shores, the Avenches Campsite welcomes you for a break with family or friends, in a privileged natural setting.
The Avenches Campsite Beach is located on Lake Murten's shores and will delight you with its fine sandy beach as well as the cooling lake, open for swimming. The campsite offers a modern, comfortable infrastructure, convivial atmosphere and a breathtaking panorama of the Vully.

Many fun-filled activities and events await you from July to August. Water sports, craft workshops and musically-themed evenings promise unforgettable moments throughout the summer. Free WiFi is available. A children's playground, a beach volleyball court, petanque/bocce courts, as well as a waterfront restaurant, a grocery store and snack stand make your stay a pleasant one. Pedal boats, paddle boards and canoes are also available for hire.

Avenches and its flower-filled historical center, bordered by pleasant shaded terraces, is one of the most beautiful villages in Switzerland. It is easily reached in a few minutes by public transport or bicycle. The medieval city is rich in events and its music festivals invade the Roman Arenas throughout the summer. The ancient Roman capital of Helvetia's archaeological heritage is exceptional and unique in Switzerland. A hike or a bike ride into the heart of this Roman site rewards you with relaxation and well-being. You'll even be able to discover the horse world with a horse-drawn carriage ride at the National Stud Farm and the National Equestrian Institute of Avenches.